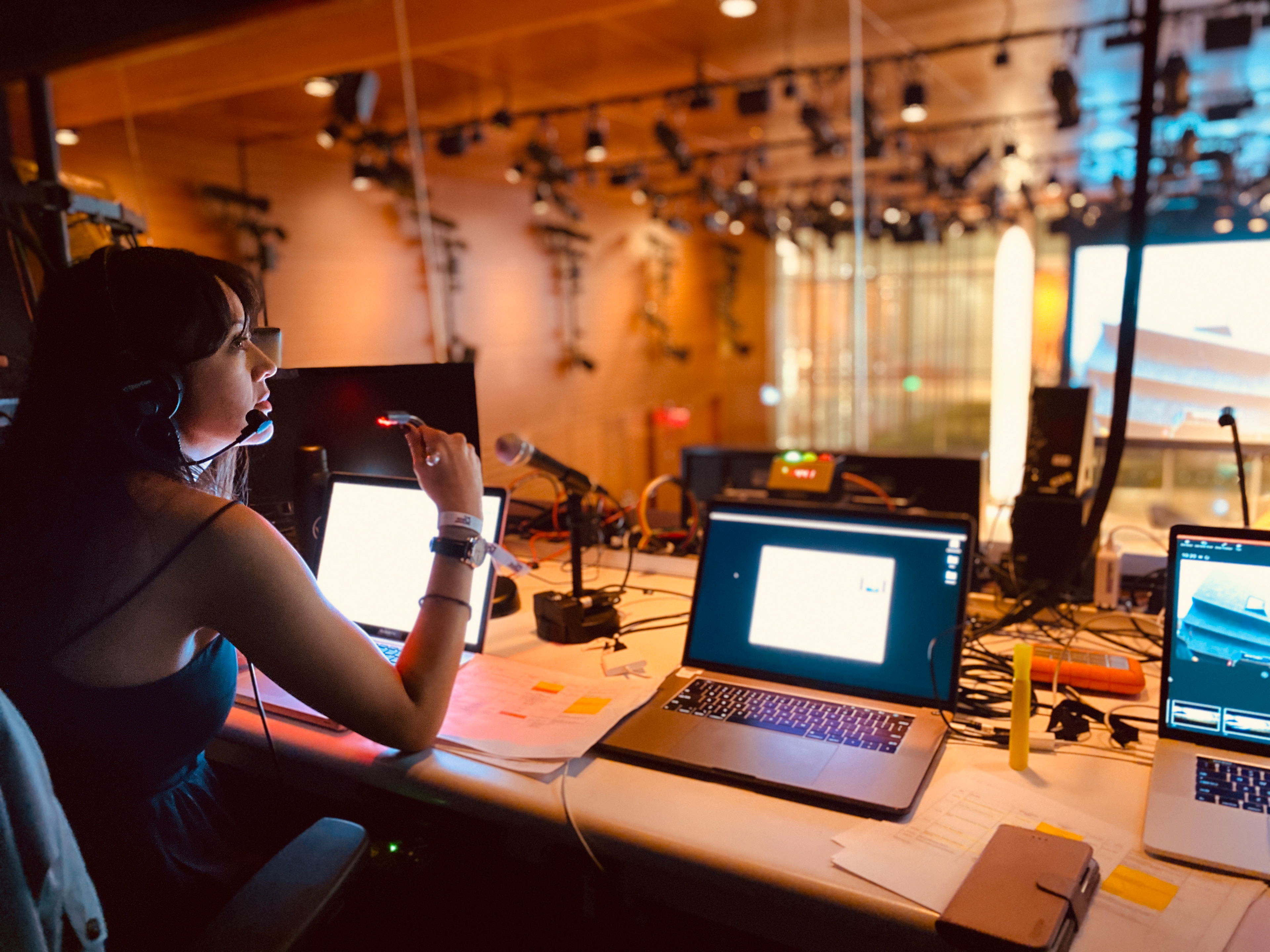 SATOMI BLAIR
Satomi is a creative producer and the founder of 4Hawk Productions, managing all projects under the 4Hawk wing.  Bringing years of work and study in theater, film and experiential production to 4Hawk to tell stories that explore themes of diversity, curiosity and exploration.
Fiction and Non-Fiction work under Satomi's creative leadership has been a part of the Tribeca Film Festival, DOC NYC, Anchorage International Film Festival (Jury Award Winner), Miami Short Film Festival (Winner- Best Documentary Film), DocuWest, Chagrin Documentary Film Festival, Miami International Science Film Festival (Winner- Best Micro-Doc. 
Former Production Director at Garwood Events specializing in live events, conferences, front & back-of-house management and event production.  Clients included the SOHN Investment Conference, The World Around, National Committee on American Foreign Policy, Jonas Center for Nursing Excellence.
Former Senior Account Executive and Producer for WPP Experiential Marketing agency Geometry Global specializing in client relationships, management, inter-agency project management, experiential creative ideation, production and execution.
Alumni of The Women's Media Center; Progressive Women's Voices & member of MG&F.  A graduate of Fordham University at Lincoln Center with a BA in Communications and Theater.
CG Foisy
CG Foisy makes audio + visual work and has a range of influences — Jill Freedman, Brian Eno, Erroll Morris, Siouxsie Sioux, Chris Marker, Marlon Riggs, Todd Rundgren, Wendy Carlos, Derek Jarman, William Klein. He has sought to develop a style that combines his interests in time capsules, retro-futurism, decisive moments, duck-rabbits, uncanny valleys, Gödel sentences, and prog- rock troubadouria. 
CG's work has appeared on stage at Symphony Space, 92Y, NYC River to River Music Festival, CMJ Music Marathon. On screen his work has been shown at the Tribeca Film Festival, SXSW, Houston Cinema Arts Society, DOC NYC; in-flight with Delta Airlines and even in orbit aboard the International Space Station. 
He enjoys experiments with archival materials and has done collaborations with NYC's venerable programmers of media ephemera (Cinema 16, WFMU radio, Anthology Film Archives).  He works as an adjunct faculty at NYU Tisch School of the Arts.